We held a very enjoyable, well attended show and tell event at Speke Hall where we presented our research so far into interactive sensory objects. Researchers discussed the sensory boxes in the Great Hall giving the public the chance to find out about our research.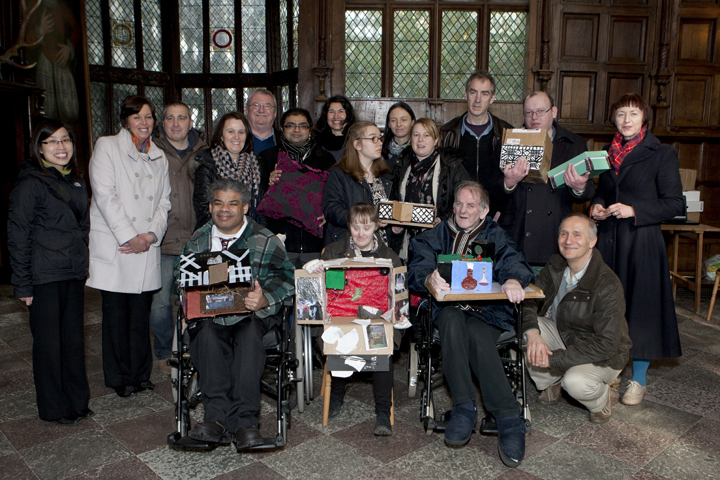 Members of the public were given the chance to tryout the different interactive boxes and other sensory experiements. The Co-Reasearchers showed their sensory boxes to the public.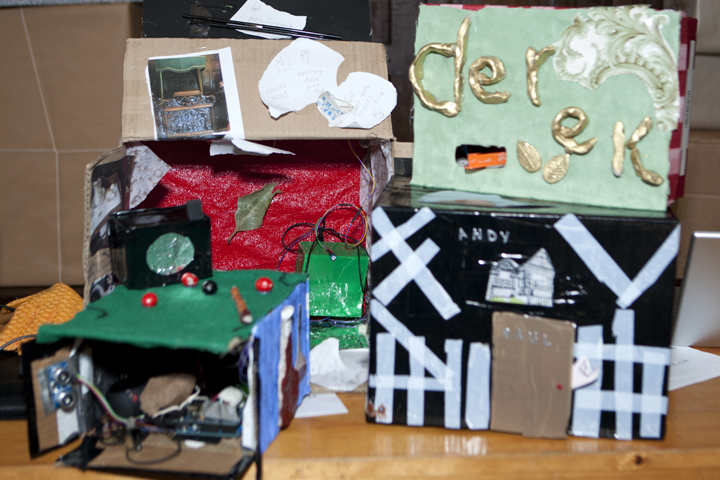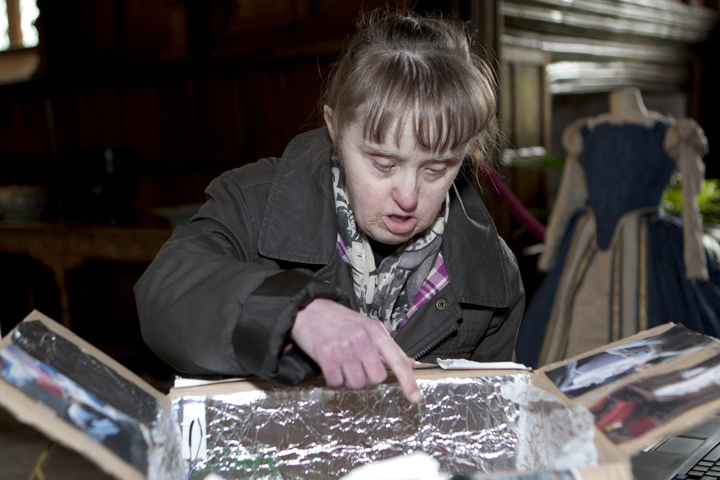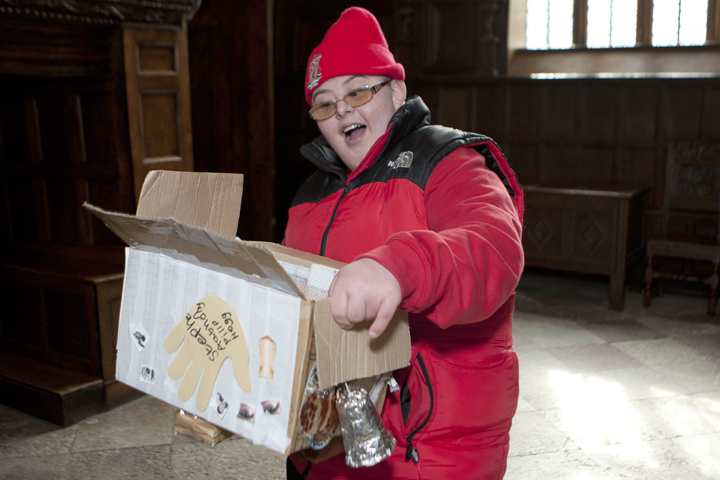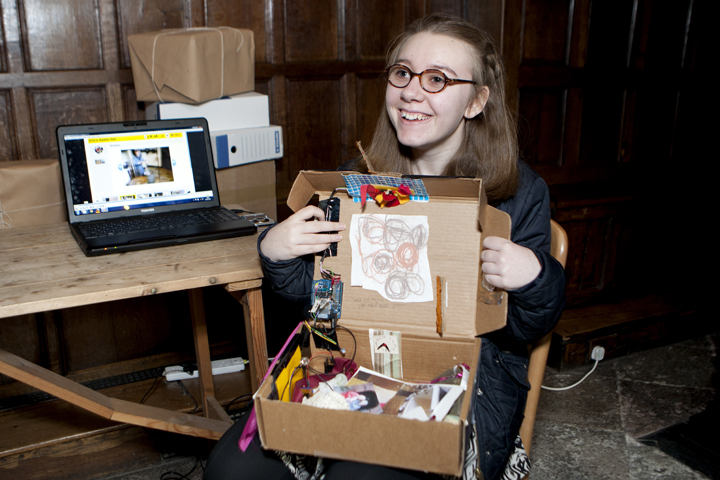 We also held a Squishy Circuit workshop in Speke Hall Kitchen to make cakes for afternoon tea decorated with LED's.These pictures below show some of the public trying out the boxes.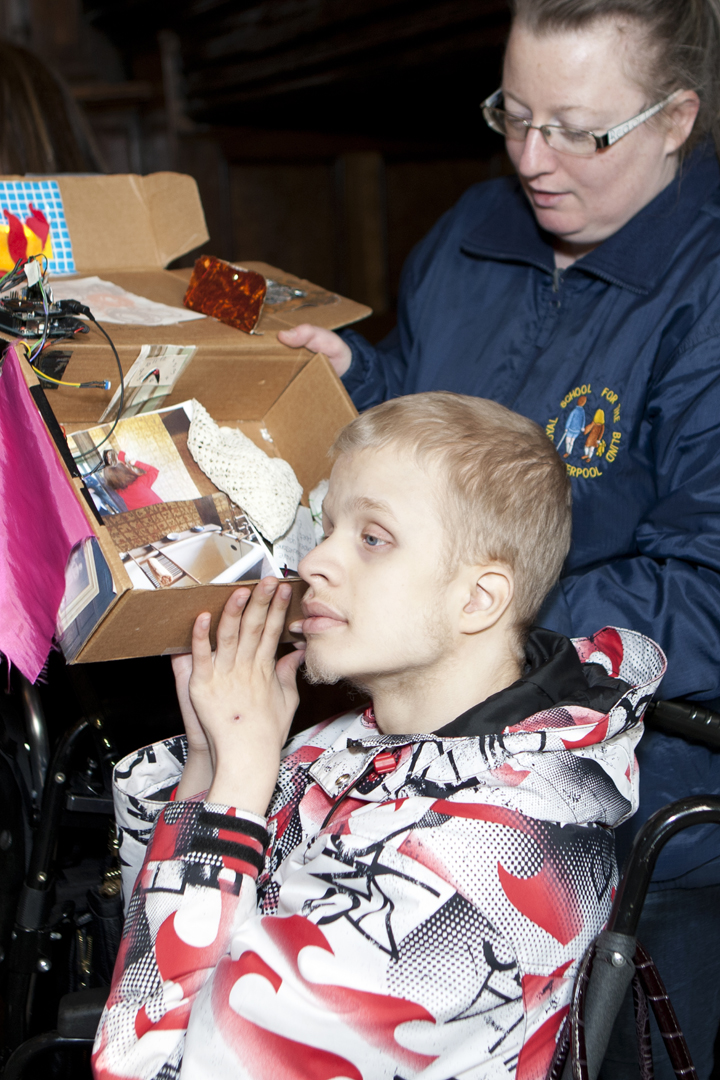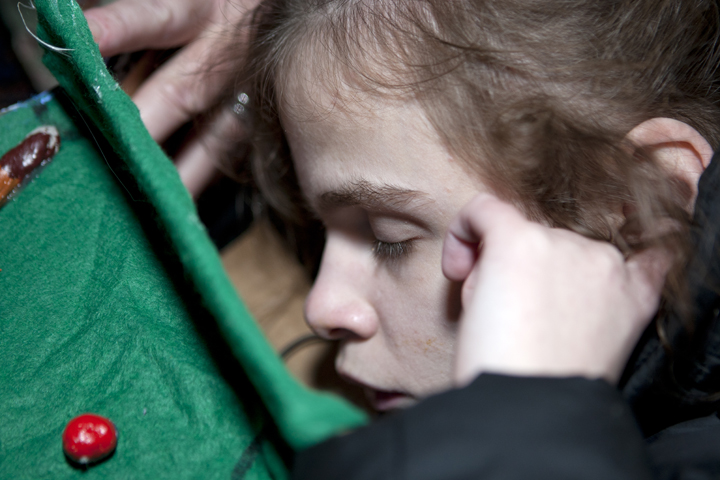 These pictures show Elle demonstrating the strokable speaking cushion and a member of the public exploring the interactive loaf of bread.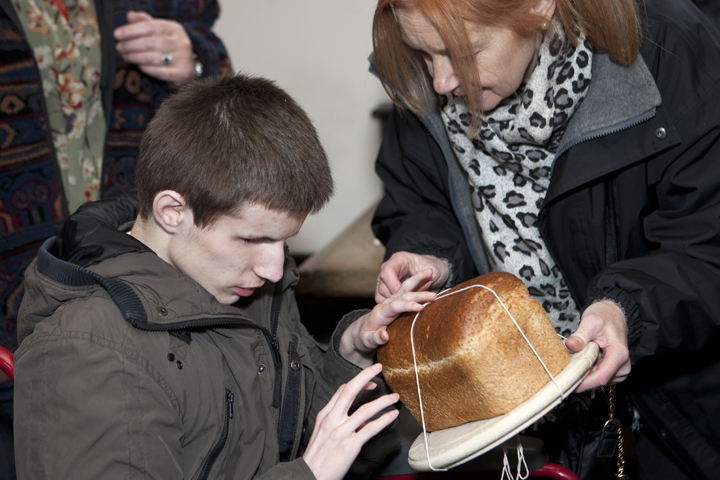 We had alot of interesting feedback and visitors were given a biscuit designed during an earlier workshop by Co-Researchers Chris Griffiths and Terry. We commissioned 100 to be made to their design by the Liverpool Cake Fairy they disappeared quickly and were delicious.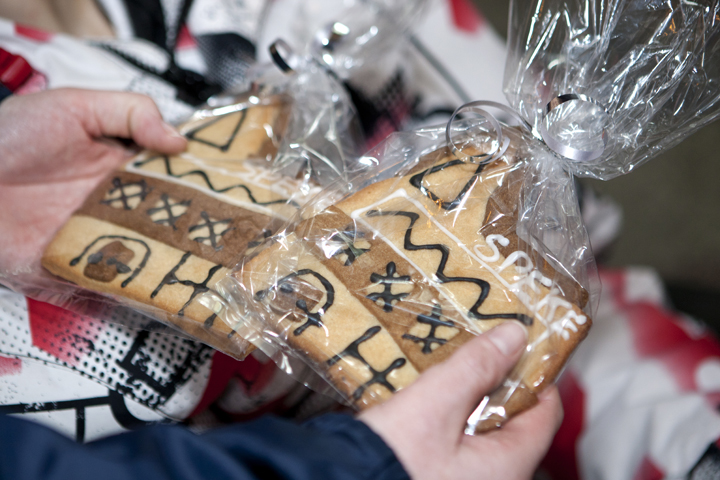 In this video below Co-Researcher Paul Lorde is shown with his sensory box, you can hear sounds he recorded from Speke Hall and see the electronics that trigger the sounds. Paul spent the afternoon in the Great Hall showing his research to the public and he sums up the day.
This video below shows pupils from Elle's school The Royal School for the Blind trying out the strokable cushion which triggers stories about the people that used to live in Speke Hall. We didn't expect more than one person to use the cushionat once, really enjoying this interaction.
The video below shows Co-Researcher Patrick Cowley with Researcher Ticky Lowe  demonstrating to members of the public his sensory box which gives a sensory experience of his favourte room in Speke Hall the Billiard Room. His box also shows a camera with and a flash light triggered by a proximity sensor inside the box. So when you peer in it flashes. Patrick also had placed the smell of sherry he notice on a side board in the room. The box has photographs taken by him on the outside.