We held the first meeting of the Interactive Sensory Objects Advisory Group at MERL Museum of English Rural Life at the University of Reading. This is a group assembled to reflect and advise on how our project is running. The group gave the chance to share our activities with people from outside the project who suggested where we can improve our research.
The picture below shows the Advisory Group this photo was organised by Stephen.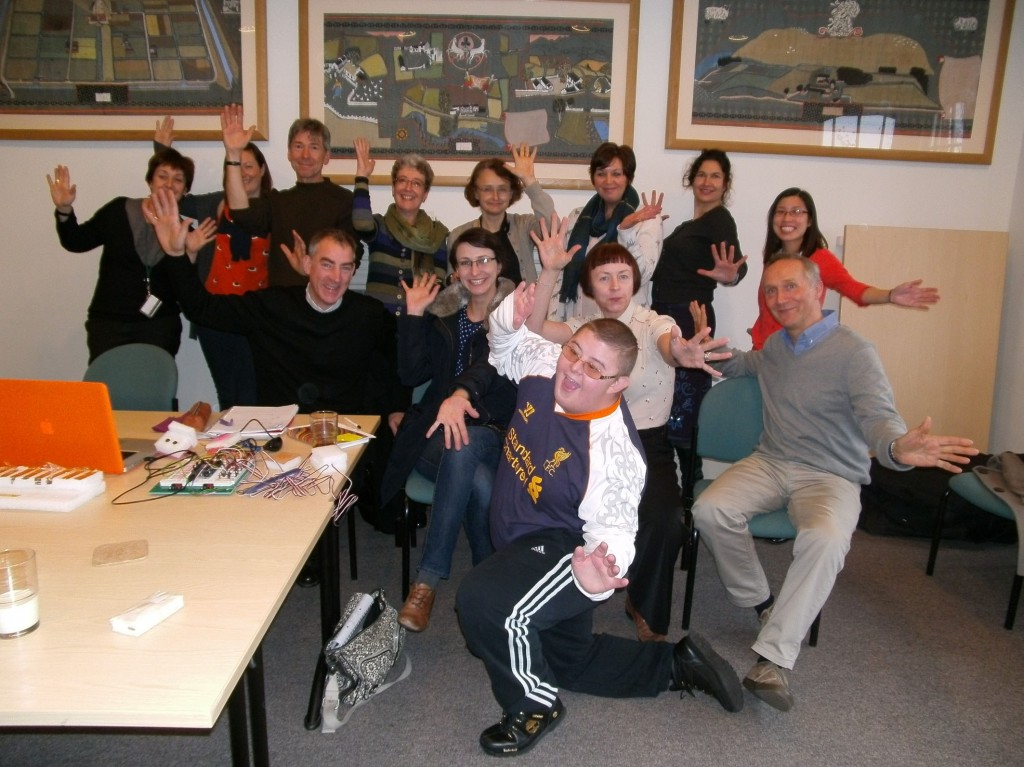 Stephen Hogg with June and Gerry came from Liverpool to represent the Access to Heritage Forum
The picture below shows Stephen and Gerry with Marcus Weisen looking at Stephens Box where he had collected sensory material about Speke Hall. Stephen demonstrated his box and spoke about it to the people at the meeting so they had a good idea of what we have been doing in the workshops.