Tag Archives:
The National Trust
This is a screen grab from Mencap Liverpool webpage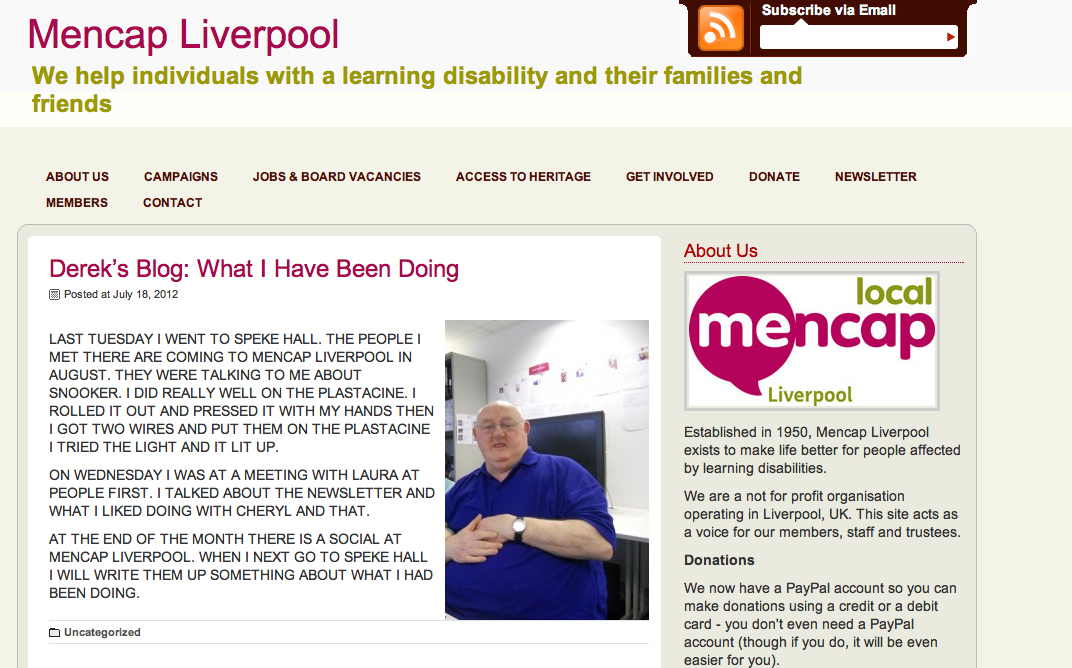 Today we had the second workshop at Speke Hall Liverpool. We met in the education room where the group got ready for a guided Victorian Tour.
Each member of the Access to Heritage group had a camera to document their tour. We divided up into three groups each with our own guide dressed in Victorian Costume. The first costumed Victorian tour guide was with Vera second tour was with Sheila the third tour with Bernice. The group were asked to take pictures of things they would like to be able to smell/taste touch and hear.
They used this list below to remind them what they need to capture and to make notes for a later discussion.
We had a look at some of the pictures the group had taken
We also had a Birthday Cake with candles to celebrate Dereks birthday!